Amenities
Explore what you will enjoy at Granville Island Hotel.
We have the perfect setting for your every need - Unwind and relax in our Jacuzzi and sauna solarium oasis, discover Vancouver by foot, bike or boat (rentals on-site available). Or enjoy your getaway with your furry friend and our pet-friendly services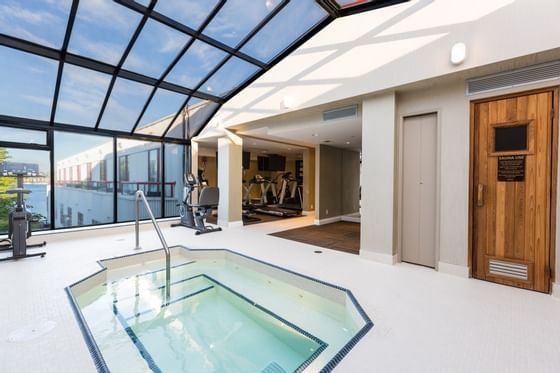 Fitness Room/Spa
Relax and rejuvenate in our Jacuzzi while sunshine filters through the solarium, relax in the sauna, or get some light exercise on the fitness equipment.
The False Creek Community Centre, located next-door for guests' convenience, offers a state of the art fitness gym, basketball or tennis courts and aerobic classes and at minimal costs to hotel guests. For more information please go to: The False Creek Community Centre.
Love the great outdoors? Why not jog the seawall, rollerblade, mountain bike or kayak? All these amazing outdoor workouts are available for you at your convenience. Our hotel is located on Granville Island in Vancouver. The seawall offers workouts for all levels with short routes for beginners to adventures around the whole city for those craving a challenge.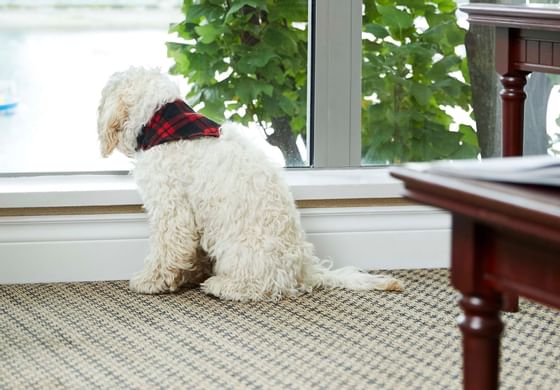 Pet Friendly Rooms
The Granville Island Hotel understands that pets are family too!
Where you go, Fido goes! Why stay downtown in the concrete jungle when you can stay at Vancouver's most pet friendly hotel! Surrounded by grass, we are the perfect pet friendly destination!
Our beautiful Classic rooms with a choice of a king or two double beds, offer accommodation for families travelling with pets. These rooms offer tile floors for easy clean up after romps in the park and balconies so your four legged friend can get a little fresh air. If you are hoping for a larger space, we have started to accept pets in other rooms on a case by case scenario! Just give us a call.
There is plenty of green space, park areas and boardwalks to stroll around the island and about a 10 minute walk down the seawall there is a designated off leash area which will encourage puppy camaraderie. Waiting for you at check-in will be a special welcome gift courtesy of the Granville Island Pet Treatery, an island business specializing in home-made and Canadian products including amazing treats, toys, leashes and collars, pet accessories and more.
Guests will be asked to sign our pet policy upon check-in, ensuring respect for other guests in our hotel. Due to the size of the guest rooms we encourage pets to be 50 lbs or less. There is a charge for pets of $25 per night. If you upgrade to a larger room type, higher pet fees will apply due to additional cleaning. Please let us know at the time of booking that you are bringing your pet!
For more information on Granville Island Pet Treatery, please click on the link below:
www.tgipt.com/
Parking
Convenient self-parking is available in front of the hotel, if you prefer - valet service is offered during select hours. Registered hotel guests are eligible for a reduced rate parking day pass for $17 + tax per day. Ask our front desk for more information.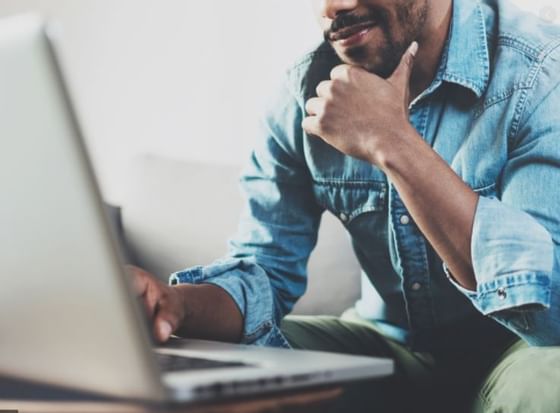 Business Centre
For your convenience we offer a complimentary business centre. With free Wi-Fi, two computers & printers, open 24 hours a day.
Please note: Due to COVID-19 the business centre is now open by appointment only. Please call the front desk to book.