Quintessential Vancouver
Explore the many sides of Vancouver - Nature, Art, Architecture and so Much More!
A cosmopolitan city right on the edge of nature, Vancouver makes it easy to combine an urban getaway with something for everyone. Our area's activities and attractions include the Granville Island Market, culinary tours, brewery tours, bicycling, kayak and canoe trips, hiking, skiing, museums, and much more. Family-friendly highlights include Granville Island's own Kids Market, Telus World of Science and the Iconic Vancouver Aquarium. We will be glad to recommend many more local options not listed here. Please click on each heading for a sampling of our favourites and let our skilled concierge staff suggest your personal itinerary. Let us make your Granville Island experience truly unique!
For more information, contact our Concierge at 1-800-663-1840 or via email reservations@granvilleislandhotel.com.

Granville Island Attractions
Explore the Nearly Endless List of Things to Do in Granville Island
Looking for fun things to do on Granville Island? Day or night, young or old, you can always find an eclectic mix of festivals, theatre, street performers, musical shows and art exhibits, many of which are created in the island's hidden studios and rehearsal spaces.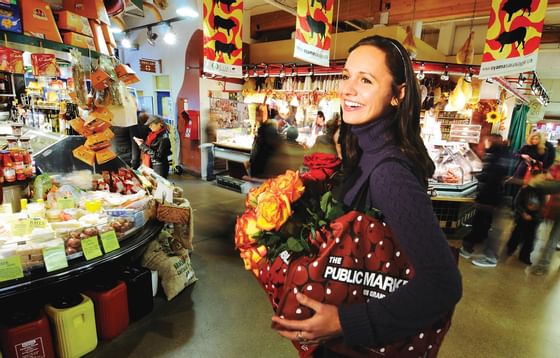 Visit the Public Market
Browse the aisles and sample local and exotic flavours from the very best farmers, bakers, butchers and fishmongers. All fresh. All the time. There's crafts galore and buskers too. Plus a waterfront courtyard for people watching.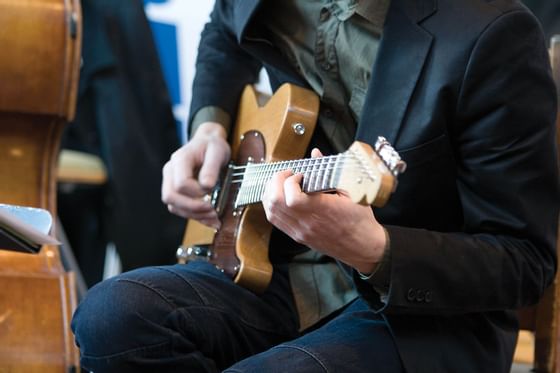 Discover our talented artists
All that you'd expect from this rich artistic community. Art on show, art for sale. See exhibitions from BC Craft Council as well as our local glassblowers, jewellery makers and other artisans' studios.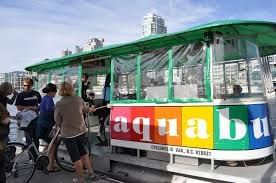 Take a Boat Ride
Take a rental boat around scenic English Bay or hop on an Aquabus or a False Creek Ferry for a quick jaunt around the False Creek Inlet. This is also the place for planning an unforgettable sea kayak adventure or whale watching too.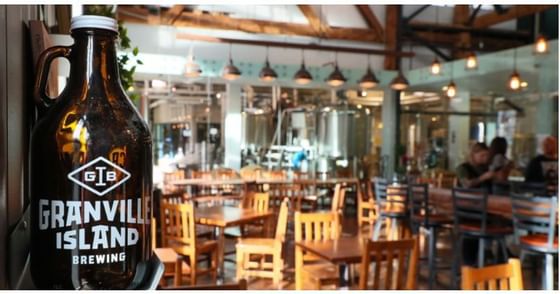 Visit a Brewery
Time for a beer? The Granville Island Brewing Co. started right here and was British Columbia's first "cottage" brewery. Take a tour or try more ales at the Dockside Restaurant at the Granville Island Hotel.
For a more exotic "brew", visit Canada's only Artisan Sake Maker in Railspur Alley.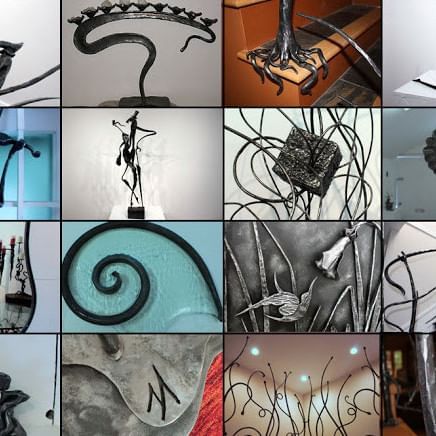 Unique Shopping
If you're expecting shopping on Granville Island to be a little unexpected, then expect away. There's nothing ordinary here. In fact, we can almost guarantee you'll find that one-of-a-kind discovery.
Every time. Whatever the occasion. So come and explore this bounty of curiosities and treat someone special.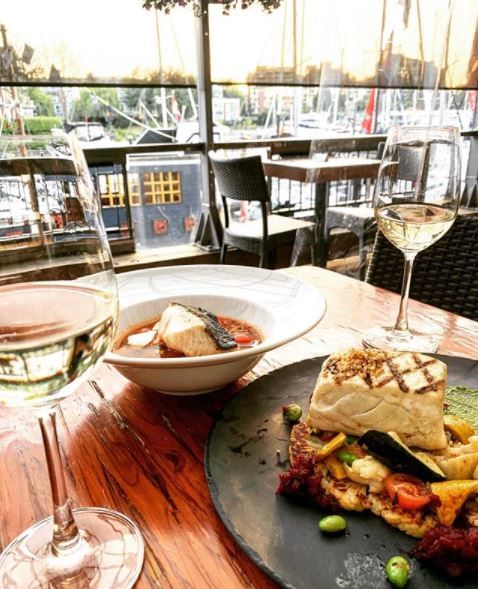 A hip and casual waterfront cafe, a top stylish restaurant or an ethnic snack from the market? But don't just think of it as a place to refuel while shopping or to unwind before catching a play. Dining here can also be a reason to visit all on its own.
View Full Restaurant Listings

opens in a new tab
Explore a little farther
Discover the Best of Vancouver's City and Nature in Vancouver
Below is just a taste of the wide breadth of things there are to do in Vancouver. From suspension bridges to shopping to aquariums to festivals and gardens, this is a great sampling of Vancouver activities to whet your appetite.
Stanley Park
You won't be able to resist the beauty of this 400-hectare (1,000-acre) park covered in vibrant green grass and majestic cedar, hemlock and fir trees. Attractions such as the Vancouver Aquarium, seawall path, totem poles, hiking trails, horse-drawn tours and outdoor swimming pool offer nearly endless diversions.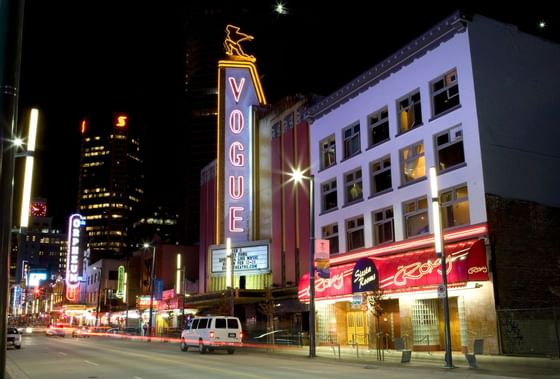 Robson Street
World-renowned shopping is most certainly the main attraction on this downtown thoroughfare. But you can also people watch from cafe patios (keep an eye out for celebrities), dine on delicious fare at trendy restaurants, get pampered at a spa or simply stroll along with the crowds.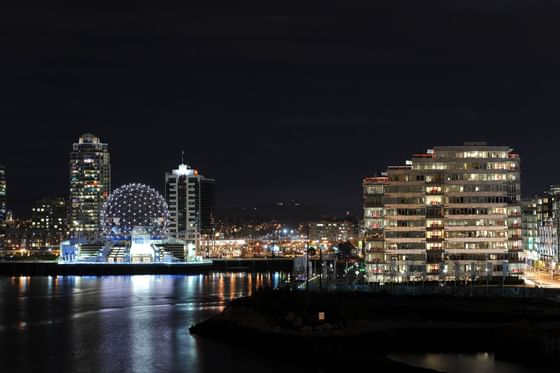 Vancouver Lookout
Your adventure starts with a 40 second glass elevator ride, whisking you 553.16 ft. (168.60 m) skyward to our panoramic observation deck. Enjoy intimate views of cosmopolitan Vancouver, historic Gastown and bustling Coal Harbour. Look beyond for enchanting views of our stunning natural landscape including world famous Stanley Park, the Pacific Ocean, the majestic North Shore Mountains and The Olympic Peninsula Mountains.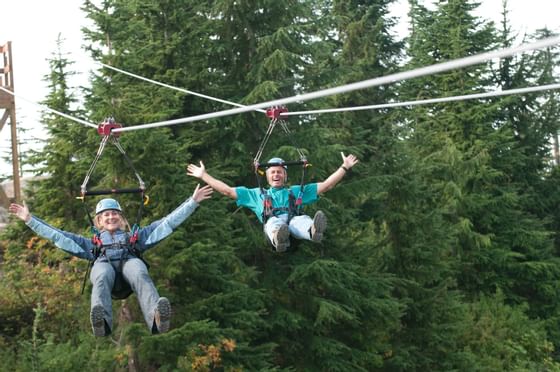 Grouse Mountain
Adventure awaits just 15 minutes from downtown Vancouver. Ride the Skyride for dramatic views, hike the Grouse Grind (a challenging 2.9-kilometre/1.8-mile trail up the face of the mountain), see grizzly bears at the Refuge for Endangered Wildlife, ski, ride a zipline or even paraglide. 
Dr. Sun Yat-Sen Classical Chinese Garden
A sanctuary in the heart of the city, these incredibly manicured gardens were the first authentic classical Chinese gardens ever built outside of China. Walk along the peaceful paths and admire the harmonious elements designed in rock, water, plants and architecture.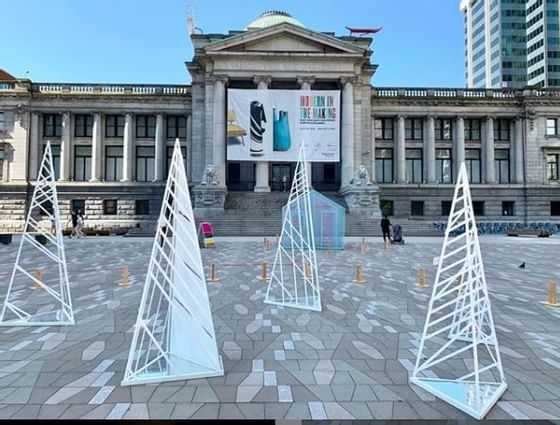 Vancouver Art Gallery
This highly acclaimed collection of national and international contemporary art is worth spending at least an afternoon exploring. Don't miss the collection of work by the well-known British Columbian artist Emily Carr. Stop in at the Satellite Visitor Centre on the southwest side of the gallery for great information and tips.